Gardener owners association / 'VvE'
What does VvE stand for? What can a gardener provide for landscaping and garden maintenance? What kind of contracts are used and who pays for the costs?
VvE stands for 'Vereniging van Eigenaren' in English called "Owners Association". Every buyer of a so-called apartment right, automatically becomes a member of the VvE. The apartment right holder is entitled to use a particular apartment in the building. Each holder of this right is jointly responsible for the maintenance of the building. The garden therefore is included.
What can we provide for garden maintenance?
We can completely take care of the garden maintenance of the garden. Together we make a service contract for which maintenance is needed and when. In this way, the garden is maintained periodically, it is always in top condition and you no longer have to worry about it. Of course, it is also possible to only have incidental work carried out by us.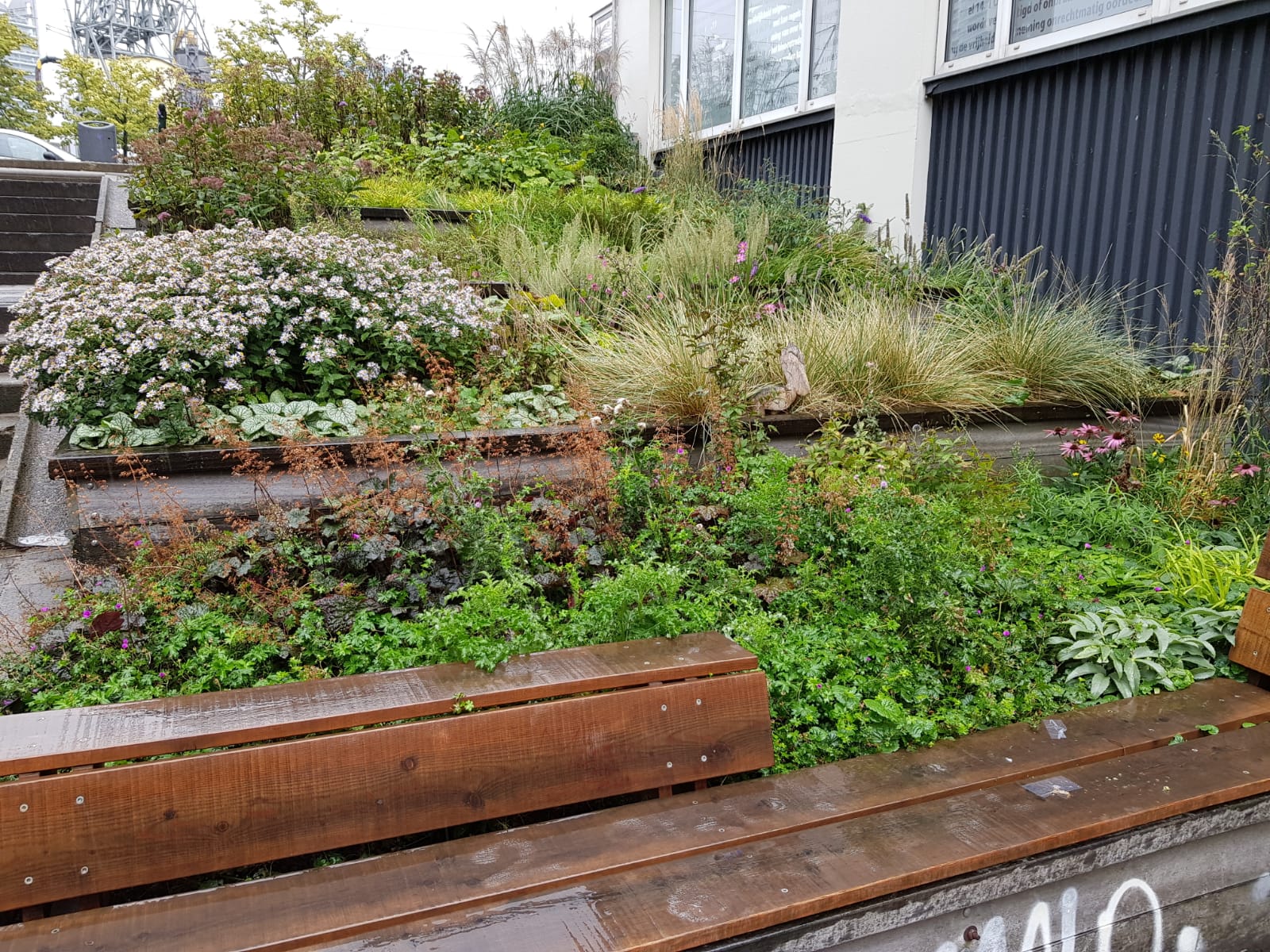 Our maintenance consists of:
Taking care of the lawn;
Taking care of the plants;
Tree care;
Garden lighting;
Maintenance of green roofs (sedum roof);
The pavement; (remove weeds and keep dirt-free)
Maintenance of fences, pergolas, garden buildings, etc.
Anti-slipperiness in winter.
We provide activities in the entire spectrum, Is there something specific? We can probably help you with that too, please contact us!
We are also happy to carry out urgent jobs. Think of urgent repairs to street work in subsidence, for example by heavy rainfall. Please contact our emergency line on 010 – 466 79 54 . We will ensure that it is repaired as quickly as possible.
Landscaping VvE
In addition to maintenance, we can also design a completely new garden and create the garden. Our designer makes a plan focused on your wishes and takes his own expertise into account. As an example you may want to keep maintenance rather easier than difficult for a VvE garden, this reduces the costs for the Association of Owners.
From building a beautiful lawn to making custom woodwork. We can even install a robotic lawnmower system, which means that the lawn is always in optimal condition. An investment in the robotic lawnmower is required once and then your lawn is covered for long-term maintenance. 
Costs of garden maintenance Association of Owners
As previously written, we can take on incidental maintenance or draw up a sustainable maintenance contract. It just depends on your wishes. We are happy to discuss your wishes and needs and give advice without obligation.