Landscaping & Grounds maintenance
Especially for larger projects, we offer our landscaping service. You can think of the maintenance of cemeteries, parks, company gardens, playgrounds, VvE's green maintenance, maintenance at schools and at residential areas. Finally, complete indoor gardens, for instance offices, are also possible.
Landscaping Project
Each green maintenance requires its own plan of approach. We draw up this plan for greenery maintenance based on your wishes. We make an inventory of what the customer wants, what the greenery needs and we bring in our own expertise to come up with the right plan.
The power of desired green maintenance lies in clear and correct agreements. Our goal is to completely unburden you and to keep the greenery in optimal condition. This includes periodic maintenance, the right machines and the right knowledge. We have several quality marks and certifications. You can therefore rest assured that our landscaping offers the right service.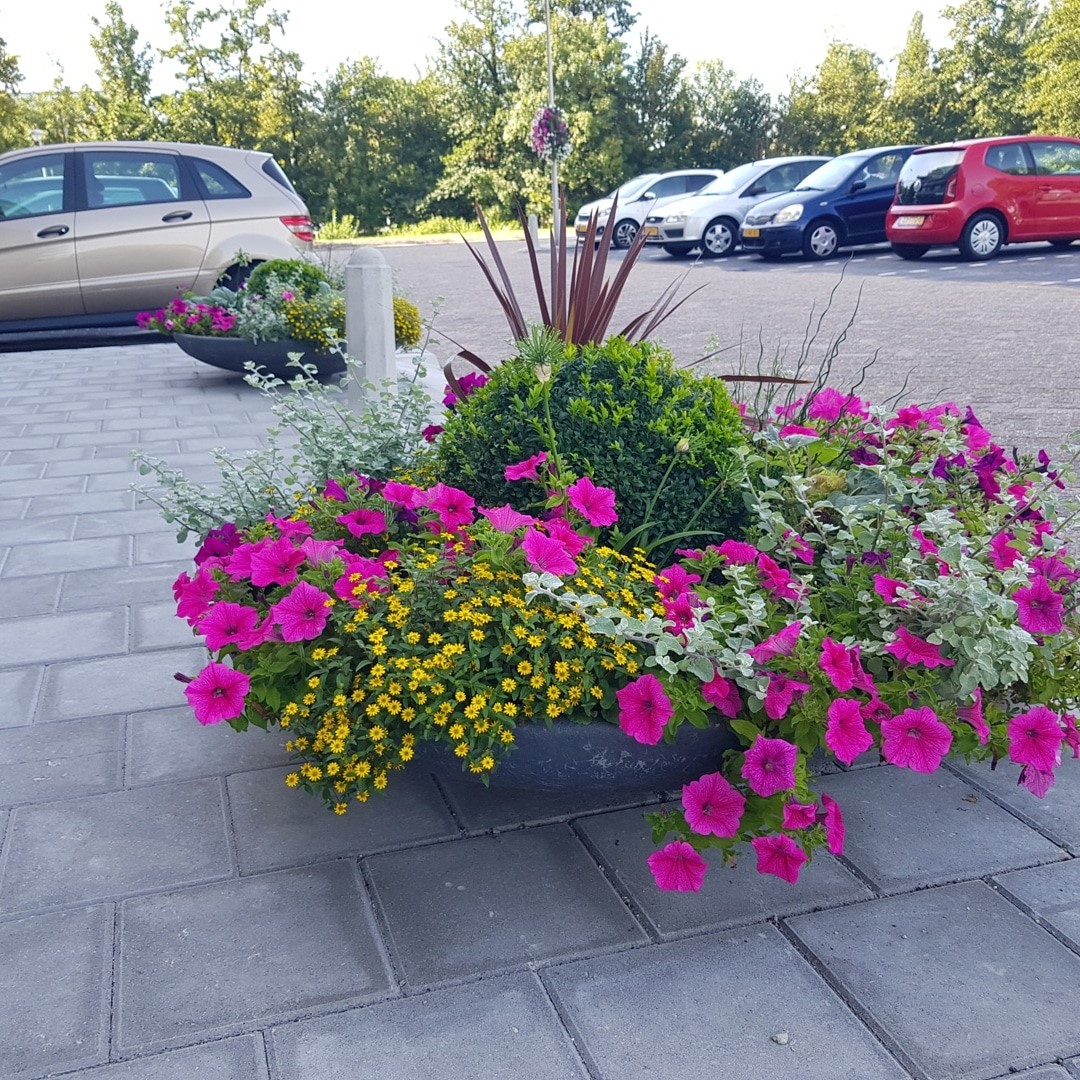 Sustainable Green Maintenance
We also contribute to sustainability. Not because we want to keep up with 'fashion', but precisely because we strongly believe in making and maintaining everything in sustainable way. For example, we work as much as possible with electrical equipment, we recycle as much as possible and we focus strongly on biodiversity in the garden. Every project requires a different approach, we tailor our work to that. You can rest assured that every opportunity to make greenery and maintenance more sustainable will be taken.
Landscaping Services
what can we do for you?
Rubens Tuinen can perform the following (periodic) maintenance:
Regular site maintenance, clearing green waste, trimming grasses/hedges, emptying trash cans, removing weeds.
Lawn mowing and tree/hedge pruning.
Waterfront maintenance.
Tree maintenance and tree APKs.
Tree vitality inquiry (VTA) including reporting.
Care of the greenery, inside and/or outside.
Sustainable processing of green waste, sustainable weed control and increasing biodiversity.
De-icing in winter.
Pest control such as catching moles.
All other activities that keep the greenery and surroundings beautiful, safe and sustainable.