Tree Care
Pruning, grooming and cutting trees is one of our specialities. As a gardener in Rotterdam and its surroundings, we would like to take this over from you. We are knowledgeable and experienced in this. We work together as a member of the Circle of Practicing Tree Nurses (KPB). Below you can see an overview of the various options. We often shred the branches, which can possibly be used in your garden. 
Prune
Is your tree to big? Does it provide more shade in the garden than desirable? Then we can prune the tree for you. When lighting the crown, we ensure that the habitus (the natural shape) of the tree is maintained. Usually we have to climb the tree for this and we use climbing techniques as well as capture techniques to protect the environment.
Candling (Kandelaren)
Does your tree have to be drastically pruned, but do you want to keep it? Then candling is an effective solution. We call this the shortening of the crown. Here the top is shortened and the side arms are pruned. This evokes the image of a candlestick. Depending on the tree species, it takes a few years or longer before the crown is 'regrown' again. A pruning license is always required for candling, unless it has happened before. Ask your municipality for this.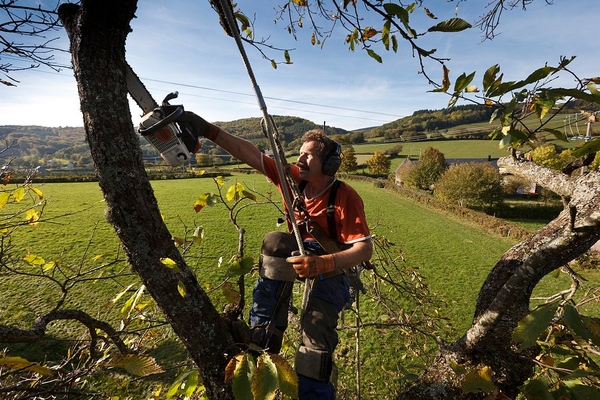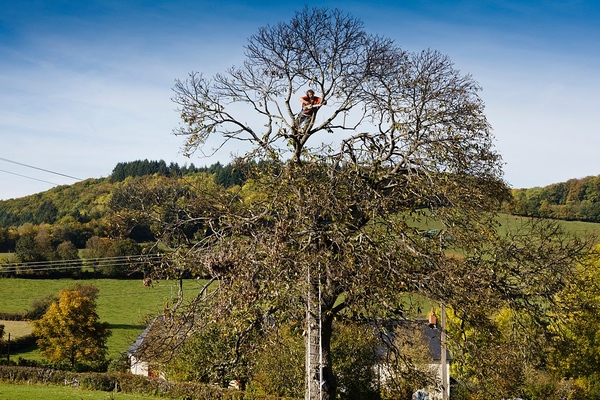 Cutting is your tree too big or does it create a danger for the environment? Then cutting may be necessary. This sometimes also applies to certain tree diseases. A logging permit is always required for cutting; we can not cut without it. You can request the logging permit from your municipality. After this application, it takes about 4 to 6 weeks until it is issued.
Guided pruning Have you planted young trees? Then guidance pruning is recommended. If you have the tree regularly checked by a professional, the crown of the tree will develop optimally.
Care Do you have more specific wishes? We also take care of the pruning of dead wood, wound care, stimulating regrowth of old trees, removing tree stumps, tucking heavy arms, (re) planting young trees and other things.