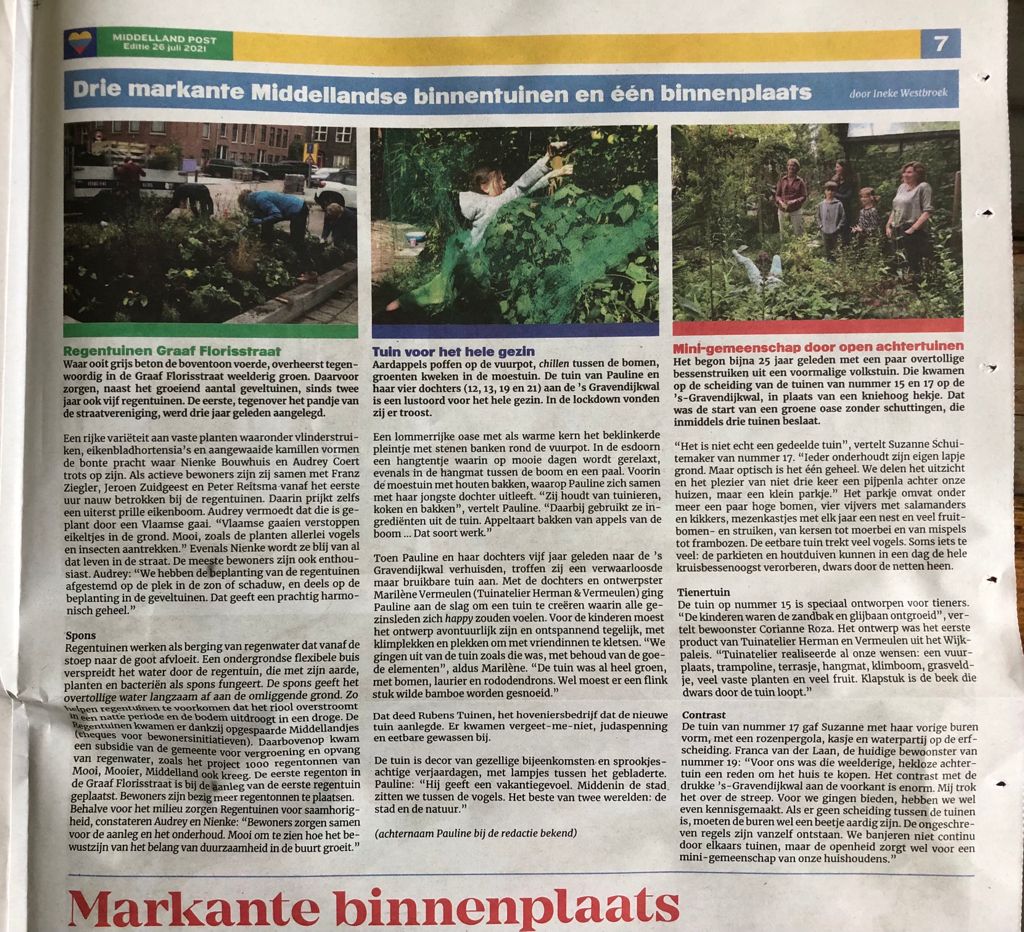 On 26 July 2021 there was an article in the Middelland Post about a beautiful garden designed by Tuinatelier Herman & Vermeulen and realized by Rubens Tuinen. More photos of this garden can be found in our portfolio. Everything has been thought of in this garden. An oasis of peace, space for vegetables in handy raised bins, compost compartments, a fire bowl, hammock and beanbag in the tree, privacy, natural design and reuse of old materials, for example, the street work and the sitting wall.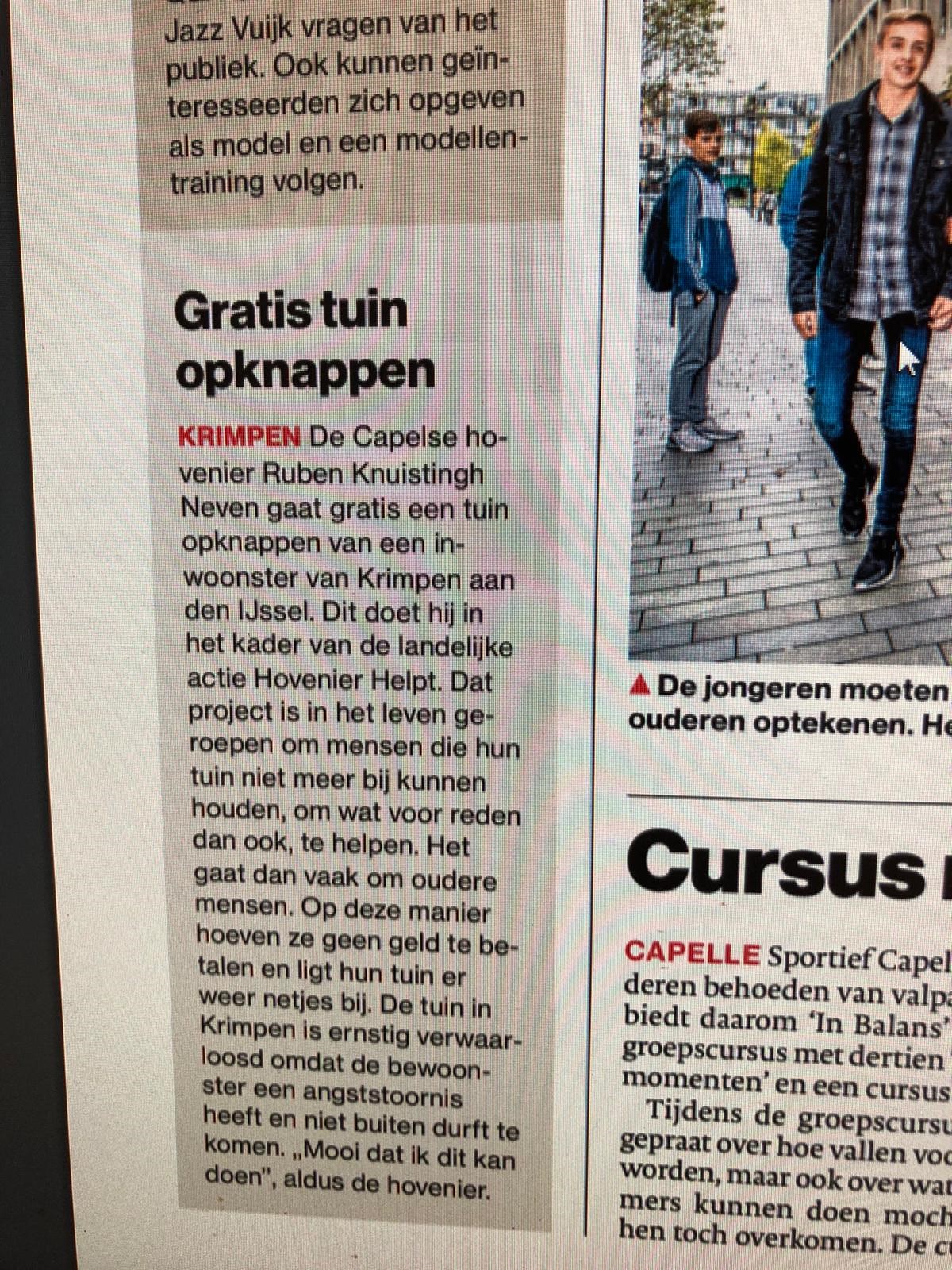 In 2019, Ruben took part in the annual initiative of Tuinkeur Hovenier Helpt. This CSR initiative is aimed at surprising those in need, free of charge, for example, a good maintenance of the garden. The AD Rotterdams Dagblad picked up the news that Rubens Tuinen took part in this campaign in which he helped a woman from Krimpen a/d IJssel whom struggled to make her badly neglected garden presentable again.
Source: AD Rotterdams Dagblad + Hovenier Helpt. Pictures before and after the project.

Report of an interview from 2018 made by administration office Buro Freecon with Ruben the founder and owner of 'Rubens Tuinen'. A great inlook how Ruben started gardening, what direction he took and where he wants to go in the future.