Tree care
Keeping your tree in optimal condition can be a difficult job. Which pruning techniques do you need to shape the tree as you wish? Pruning is difficult because it must be done sustainable. In other words: the tree must be able to grow healthy on the long term. We work together with a member of the Practical Tree Care Association (KPB).
Tree pruning
Is the tree getting too big, do the branches hang over at the neighbors or do the branches block out too much sunlight? Then it's time to prune the tree. We ensure that the crown remains intact and that the natural shape of the tree is preserved. In this way the tree looks better and you no longer suffer from the disadvantages of a outgrown tree.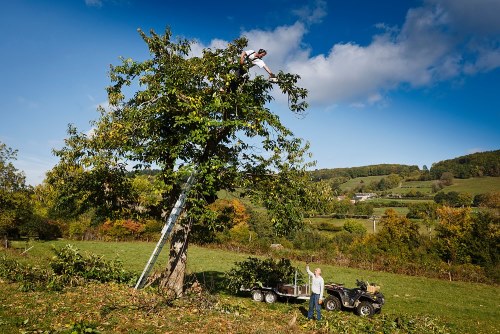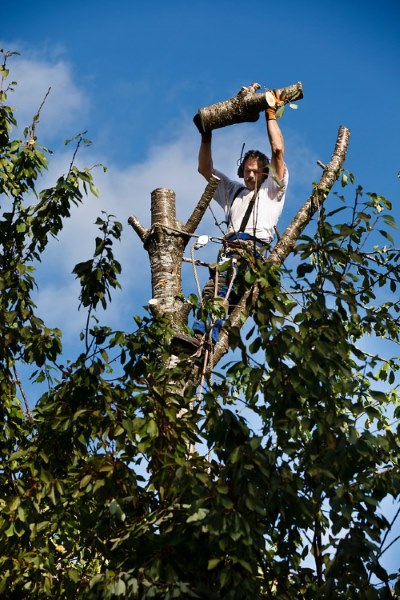 Tree Candling
It can happen that the tree has not been maintained for too long. In this case the tree will have to be pruned drastically. This requires a special technique called candling. This means pruning the crown, the top of the tree is shortened as well as the side arms. Depending on the tree species, the tree now needs a year or more to regrow the crown. Candling sometimes requires a pruning permit, unless it has already been done before. We can advise you on this in the Rotterdam region.
Cut down tree
In even more drastic cases, pruning no longer offers relief. Then you can choose to cut down the tree. The tree is sick, is no longer desirable, or maintenance is getting too much. A tree or environmental permit may be required to cut down the tree. Please get advice on this. The municipality of Rotterdam will only issue a permit after a few weeks.
Guidance pruning
You may want to put new trees in the old place of the felled tree. Guidance pruning is particularly important during the growth of young trees. This ensures that the tree continues to grow healthy and takes on the correct shape.
Care
Do you have specific questions about a tree, such as having dead wood trimmed, wound care, replanting or repairing a weak tree. Then we are happy to advise you. We cover the entire Rotterdam region.