Due to an full agenda, currently we have no space to issue new quotes.
Make your garden smart
Have your garden maintenance carried out fully automatically? It's possible with the Gardena Smart System. On this page we explain all options for you!
The word "smart" stands for automatic and intelligent. Via an app you can easily have all work carried out in your garden. The Gardena Smart System has the following options:
Automatic watering
With the Gardena Pump system you can water your plants automatically. Especially for the medium to large garden. The system knows when the plants need water. The system even takes the type of plants and the type of soil in the garden into account. With the optional soil sensor you can always check the soil humidity and the system can respond to this effortlessly. There is also a possibility for drip irrigation, this makes the water consumption more sustainable and creates ideal humidity conditions.
In addition to this system, there is the AquaBloom system. Especially for balconies and terraces. Ideal for those who travel a lot. This set works automatically on solar energy and does not require a tap. You hang the hose from the system in a bucket of water and the system is fully operational. Easy to use and requires no tools to install. The system can water up to 20 plants at a time.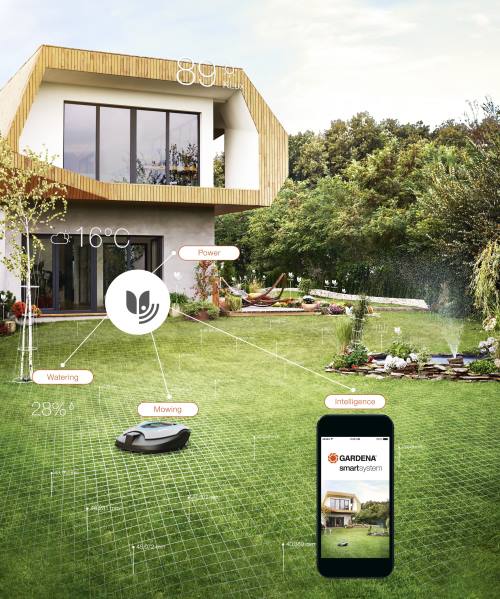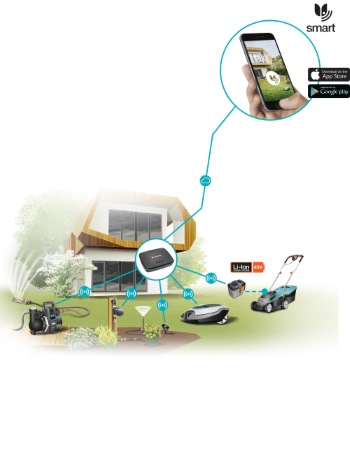 Robotic mower
The automatic control of your robotic lawnmower. You can set via the app when the robotic lawnmower must take action. For example; you can set the mower to start at 7 o'clock in the morning so that you can sit in your freshly mowed garden the whole day without noise and interruptions.
Garden lighting
The sun goes down and you are already walking towards the plug to switch on the garden lighting. This is no longer necessary. For example, you can set the garden lights go on with the sunset. The garden lights go out again at sunrise! Handy and durable.
If you are interested or need advice, we are happy to help you. We install the Gardena Smart System in the Rotterdam / Capelle aan den IJssel region.