Due to an full agenda, currently we have no space to issue new quotes.
Garden lighting
A beautiful garden needs beautiful lighting, especially during the dark days of the year. Good lighting makes the garden a real eye-catcher. We make a lighting plan in consultation with you. This takes your wishes in terms of atmosphere, quality and functionality into account and incorporates our knowledge and expertise.
In-Lite garden lighting
We mainly work with lighting from the In-Lite brand. This is a Dutch brand where quality is guaranteed. After Rubens Tuinen has installed the garden lighting, you have a 5-year guarantee on the luminaires and transformers. We can make this promise because In-Lite delivers high quality. In addition to quality, In-Lite has many options. The transformer can be placed in the garden or indoors. You can easily operate the entire garden lighting. A lighting scene for every mood! The luminaires are equipped with high-quality LED light, they have an extremely low energy consumption and a very long lifespan.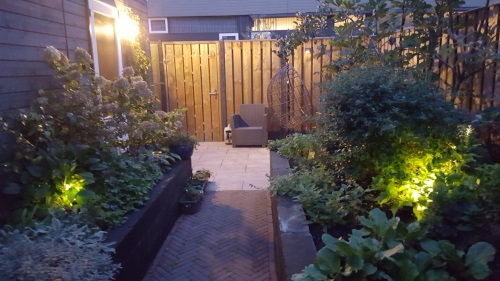 Rotterdam garden lighting
Atmospheric lighting
Atmospheric lighting is often the basis on which we work. The garden lighting must in the first place be beautiful without compromising on functionality. For example, we have lamps that can be set independently in terms of light output and color temperature. From atmospheric warm light to functional daylight.
Functional lighting
Think of lighting that makes life just that little bit easier. When the car enters the driveway the light switches on automatically, if you want to open the door lock the light switches on automatically. And of course illuminating where a lot of light is needed. For example, we have lamps with an extremely high light output as expressed in lumen. The In-Lite system is very simple to install and easy to adjust and expand.
Safe lighting
A well-lit garden also keeps burglars out of the garden. We often get these safety lighting questions and we always have a suitable solution. You don't want to have blind spots in the garden, but you also don't want to negatively influence the mood lighting. As a result, we often work with motion sensors, or light sensors.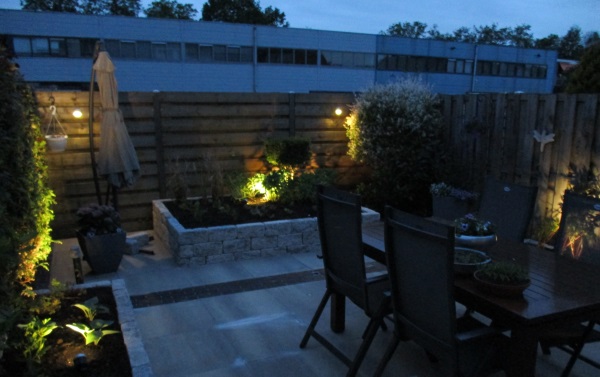 If you are interested or need advice, we are happy to help you. We install the lighting in the Rotterdam / Capelle aan den IJssel region.